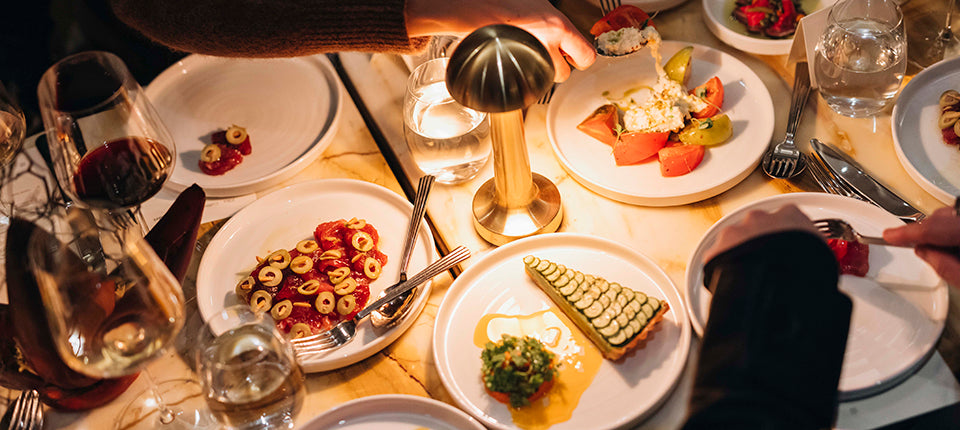 A Winter Affair: An intimate evening with Elka Collective
In celebration of our Winter Collection and the recent launch of our new boutiques in QVB, Bondi Beach, and Mosman, we hosted "A Winter Affair", an intimate dinner at Parlar Restaurant in Potts Point, Sydney.
This gathering brought together tastemakers and friends of the brand, with stunning floral installations by Ani Wilson from The Stone Willow and seamless event coordination by The Known Agency, "A Winter Affair" ensured a memorable night for all in attendance with a curated Catalonian inspired dining experience, while photographers Luke Latty and Daniel Hanslow captured all the glamour and details of the evening.
Pictured Left to Right: Carmen Grace Hamilton & Kaitlyn Ham, Jax Raynor, Brooke Mcauley, & Lucy Brownless
Styling our Winter pieces in their own unique way, guests included Carmen Grace Hamilton, Jess Pecararo, Jade Tunchy, Isabella Mamas, Georgina Downe, Alyce Tran, Natalie Petrevski, and Zara Wong among many others.
Continue scrolling to see some of the gorgeous photography from the night and discover some of the most popular Winter '23 capsule pieces.
Pictured Left to Right: Jade Tunchy & Courtney Price, Sarah Bolt, Nat Buchanan, Cynthia Taylu & Vanessa Li, Brooke Adamo
Pictured Left to Right: Violet Grace & Brooke Mcauley, Georgina Downe, Angelica Xidias & Danielle Gay