Meet the Makers— Josh & Julia of Mihan Aromatics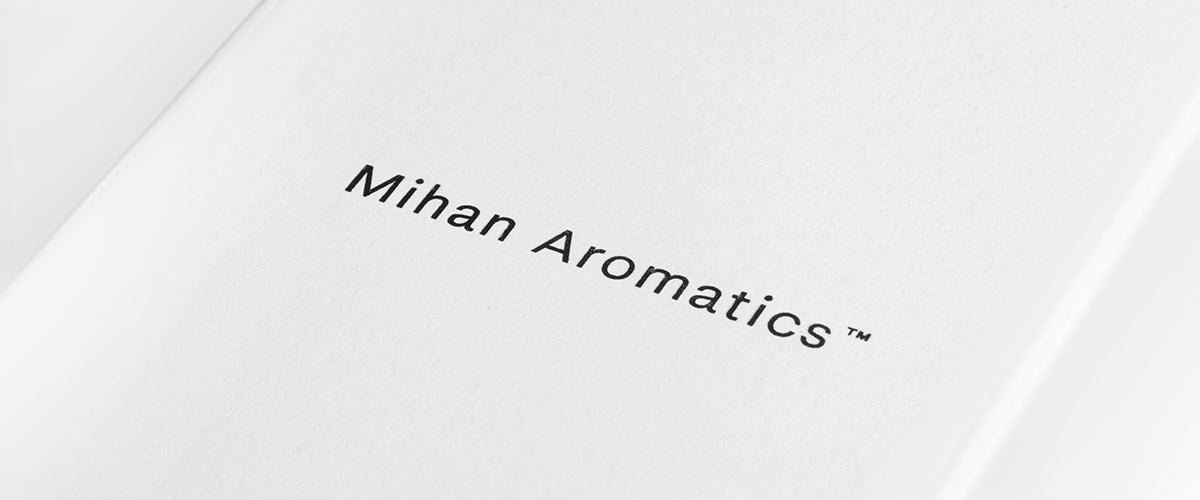 Tell us a little bit about yourselves and the journey towards creating and starting Mihan.
Essentially Mihan Aromatics was created from the love, experience and energy that Josh and I share with one another. At the time we were living overseas, we had been away for three years and we began to deeply miss the everyday life of our home town Melbourne. Josh met a local perfumer through his work in London so the three of us used to spend countless nights noting and translating what random objects and places that we had explored smelt like and chatting about the emotions it evoked. Two years later we used this to inspire the storyboard and scent profiles of series one.
What's involved in your creative processes?
For series one our inspiration came from nostalgia of places in Melbourne. For series two and our kakadu plum seed oil range we are really trying to hero Australian natives and pay homage to our land.
We have lots of fun because we have to think about how we can abstractly represent this place and experience through not only the scent profile but more importantly…. through the TACT. Essentially thinking of what emotions we hope to elicit through the inhalation of our parfum. Encapsulating your favourite place is the most intoxicating ability and being able to evoke emotions and mood in others is petty moving.
Where have you found inspiration for the creation of your scents?
Mikado Bark - This is a fragrance that comes from our love of Melbourne parks. We escape there after a busy day and instantly feel grounded and invigorated. We spend hours picnicking with friends on weekends, laughing and listening to music. There is nothing better than walking your dog on a crisp autumn's day through Edinburgh Gardens and looking up at the canopy of colour. We honestly love the parks so much that we said 'I do' and celebrated our wedding day in Fitzroy Garden (which was the best day in the world hehe). You instantly escape the hustle of the city and feel centred and a feeling of 'no worries!'

Sienna Brume- This is a scent that encapsulates Australian Summer. Lazing around the pool edge sunbaking; running through the hot sand to dive into the waves, being refreshed by the coolness of the ocean. We have grown up holidaying on the Great Ocean Road and when we can't make the trip we head to our local Fitzroy Pool. There is nothing better than quenching your thirst with a gin and tonic whilst you can smell the sea salt in your hair. This is why we chose to combine cucumber and juniper berry with coconut, which is the epitome of summer. By spritzing Sienna Brume it transports us to our favourite beaches around the world, it's fun and definitely brings the biggest smile to our faces. It's energizing and transforming and you can nearly feel the sun on your face with every spray.

Guilty Story - Everyone has a wild side and this is ours. This scent is extremely deviant and represents our extravagant side of going to late night parties and opulent dinners with every intent to have as much fun as we can. It oozes with sexiness and confidence but only to be worn by the guilty at heart. The use of saffron spice and black pepper corn sparks self -confidence and when combined with vanilla and sandalwood enchants sexual liberation.

Petrichor Plains- Going on to Series two we wanted to delve into more of a conceptual way of thinking and to start moving away from the experiences of our relationship and instead focus on the experiences of Australia. Petrichor is the most amazing word in the world and there is not one person in Australia who hasn't had the experience of feeling totally revitalised and calm due to the smell of the rain falling on dry land after a long hot summer. This scent has complex earthy tones topped with floral notes to represent rain over the countryside. Petrichor Plains will spark nostalgia and romance and we hope the individual wearing this parfum will feel energised, rejuvenated and melodious. For this creative process we literally would stand in the rain and close our eyes while imagining the land coming to life ( who doesn't love that smell).

Munlark Ash - Releases in May 2020 - The inspiration behind Munlark Ash is our fascination with Australian bushland and outback. We wanted to create a parfum that would transport you to a memory of hiking and camping in the bush. We also wanted to pay respect to the indigenous community that shelter, use the medicinal properties and celebrate under the canopy of these trees. A tree's beauty, adaptability and resilience, longevity and apparent stoicism have long inspired humans and inspired Josh and I to create Munlark Ash.